BACARDI CUP AND BACARDI INVITATIONAL REGATTA ATTRACT RECORD LINE-UP
FOR IMMEDIATE RELEASE
March 2, 2023 – Miami, USA
The 96th Bacardi Cup and Bacardi Invitational Regatta (BCIR), will take place March 5-11, 2023 and will welcome some 180 teams across six classes, making it a record line-up of boats and sailors.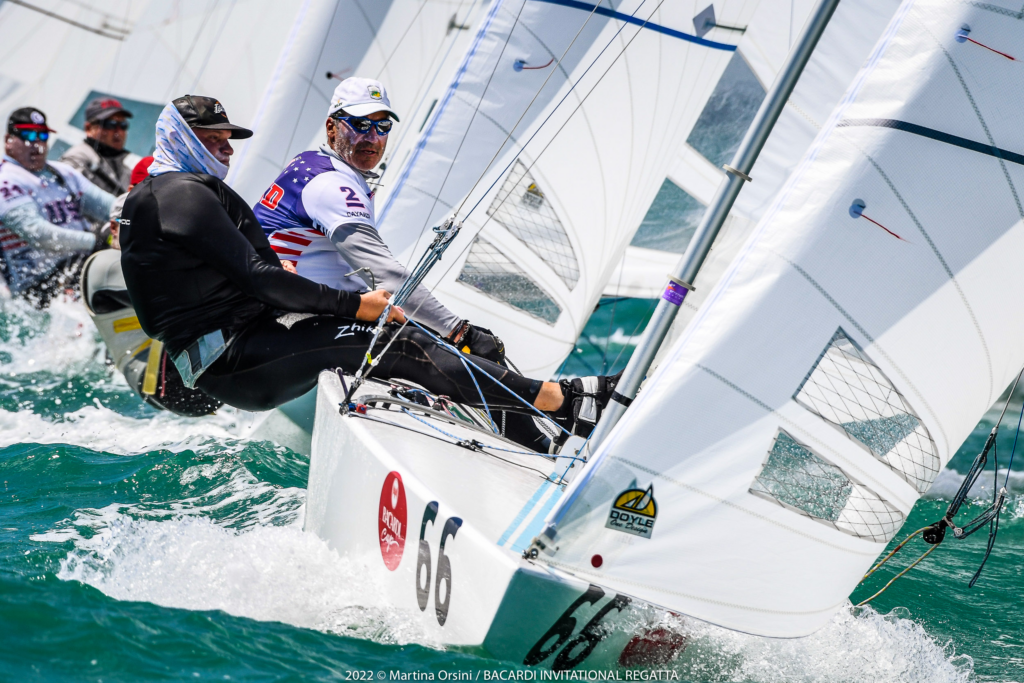 The 96th Bacardi Cup for the Star Class will kick off from March 5, with the J/70, Melges 24, VX One, Melges 15 and 69F opening their three-day series on March 9.

There is nowhere quite like Miami to deliver glamour sailing and plenty of socials, with Bacardi hosting daily après-sail happy hours, entertainment and music.

"As always it is a pleasure and an honor for Bacardi to host sailors from around the world for our regatta," said Eddie Cutillas, Bacardi USA. "We are thrilled to welcome over six hundred sailors from twenty-six countries to enjoy the racing, the Bacardi hospitality and the South Florida lifestyle.

"Even world class regattas can't just be about sailing. What makes the Bacardi Cup are the people – the sailors, the race committee, the volunteers – the Bacardi flair, the warm weather, crystal clear water, live music, party tempo – and being part of something so exceptional. All sailors dream of crossing the finishing line as champions in Miami. I hope all teams exceed their expectations this year," concluded Cutillas.

Racing unfolds on Biscayne Bay supported on the water by Coral Reef Yacht Club, Shake a Leg Miami, Biscayne Bay Yacht Club, Coconut Grove Sailing Club and the US Sailing Center, who also provide shoreside facilities.

The regatta culminates with the Awards Ceremony on Saturday, March 11, with podium trophies, class prizes and special presentations. The EFG Rising Star Award celebrates up and coming young sailing talent, and the Quantum Sails Mover and Shaker Award honors an individual who goes beyond to support participation.

96th Bacardi Cup
The Bacardi Cup has been a constant for over nine decades, with Star sailors the world over aspiring to compete, celebrate the regatta's glorious history and secure their names on the prestigious trophies.

Those competing know the Bacardi Cup is something special, with its unique blend of competition, camaraderie and a great party. Year after year, the Bacardi Cup has delivered excellence, bringing together the world's best, and 2023 is no different as seventy-five teams will vie for supremacy.

Since 1927, forty-five different teams having claimed Bacardi Cup glory. Defending champions Mateusz Kusznierewicz/Bruno Prada are the first same-crew partnership to complete a three-peat, with wins in 2019, 2020 and 2022. While they return to attempt another title defense, it will take a lot more work before they edge close to Ding Schoonmaker, who remains the most prolific Bacardi Cup champion with eight victories.

Racing gets underway at 1200 hours on March 6, featuring plenty of big names amongst the runners and riders, including Eric Doyle/Payson Infelise who won in 2019, and finished second in 2022 and 2021. Croatia's Tonci Stipanovic/Tudor Bilic, who picked up the silver medal at the 2022 and 2021 Star Worlds, will be looking to upgrade on their 14th place from last year. Ever present are Paul Cayard/Frithjof Kleen, who most recently raced together at the 2022 Star Worlds claiming bronze and finished 7th in Miami last year. Jack Jennings/Pedro Trouche have proven a force, racking up two race wins last year but countered with scores that placed them in 6th overall. From Norway, Eivind Melleby/Joshua Revkin lay claim to many Star successes, but as yet the Bacardi Cup has remained elusive.

Launched in 2023, the Bacardi Cup U30 Program supports participation by skippers and crew who are under thirty, with six teams set to benefit from the program this year.

The venerated Bacardi Cup and Tito Cup will be the highlight of the awards ceremony, with other sought after prizes awarded to the top finishing U30 team, Masters (skippers aged 50 through 59), Grand Masters (skippers aged 60 and above) and Exalted Grand Masters (skippers aged 70 and above). As always, the Tammy Rubin-Rice Trophy presented to the highest placing team who did not otherwise win an award.
Bacardi Invitational Regatta
Up to nine races across three race days are scheduled for the J/70, Melges 24, VX One and Melges 15, with the 69F racing an open format. As well as contesting the BCIR podium, the J/70 and Melges 24 will also be racing the finale event of the 2022/2023 Bacardi Winter Series (BWS). Who will nurture the winning formula to take home the 2023 titles is too close to predict.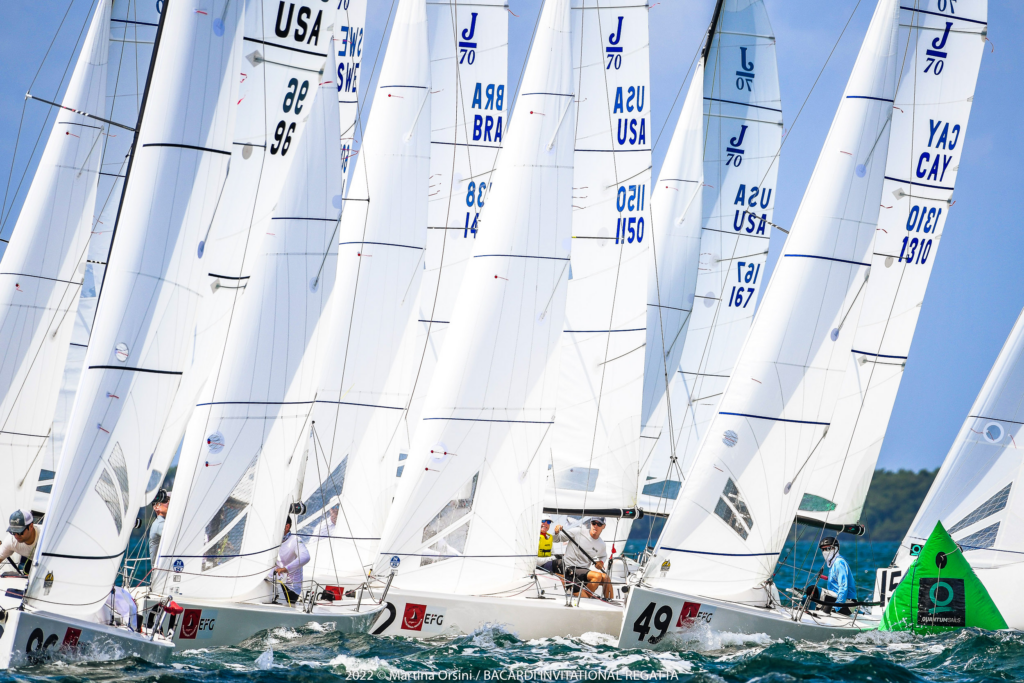 The J/70 lead-in events at BWS 1 and 2 saw John Heaton's team on 'Empeiria' as the dominant force, scoring 2,1. Whether they can maintain their form in an expanded forty boat fleet finale is to be seen. Last year's BCIR winner, Great Britain's Paul Ward on 'Eat Sleep J Repeat' returns with the same team, and amongst those they need to outsmart are fellow Brits on 'Brutus III', who finished second at BWS2. Richard Witzel's 'Rowdy' team will also be amongst the front runners and fresh off winning BWS1.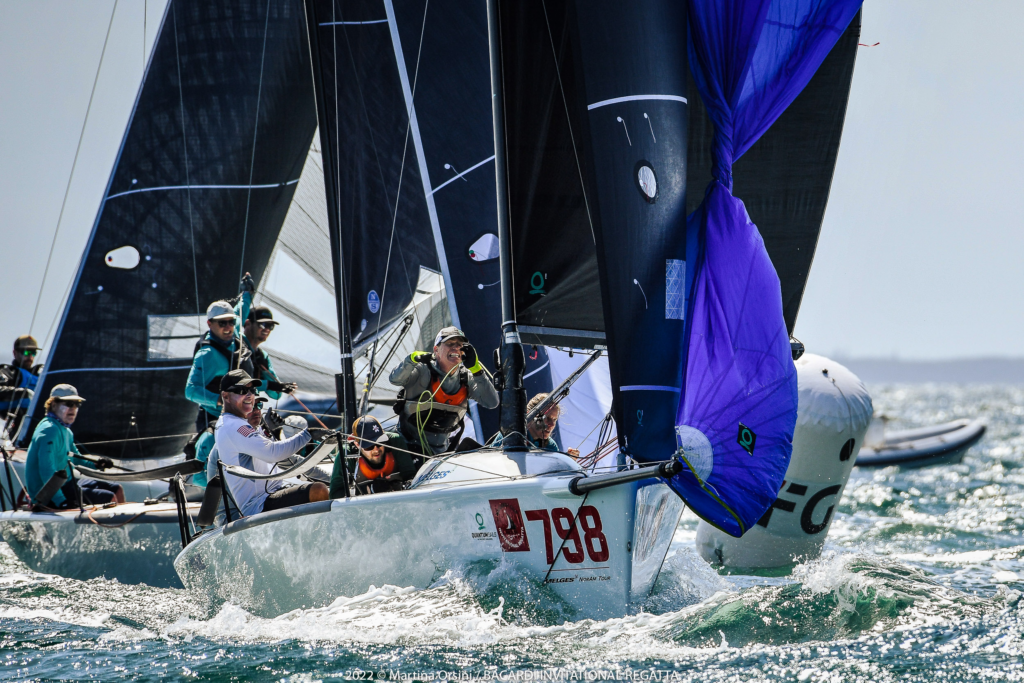 The Melges 24 fleet eyed each other up at BWS 1 and 2, where there was no doubting the mastery of Drew Freides' team on 'Pacific Yankee', who won both events. They will be on mission to make it to the top of the BCIR podium, up from third in 2022. There are plenty of contenders in the twenty-five-boat fleet, which counts nine the top ten from the 2022 Melges 24 Worlds, including Champion Peter Duncan on 'Raza Mixta' and harry Melges IV on 'Zenda Express' who claimed silver. Freides and Melges jostled for top spot at BWS1, whilst Andrea Pozzi on 'Bombarda' was the closest challenger to Freides at BWS2.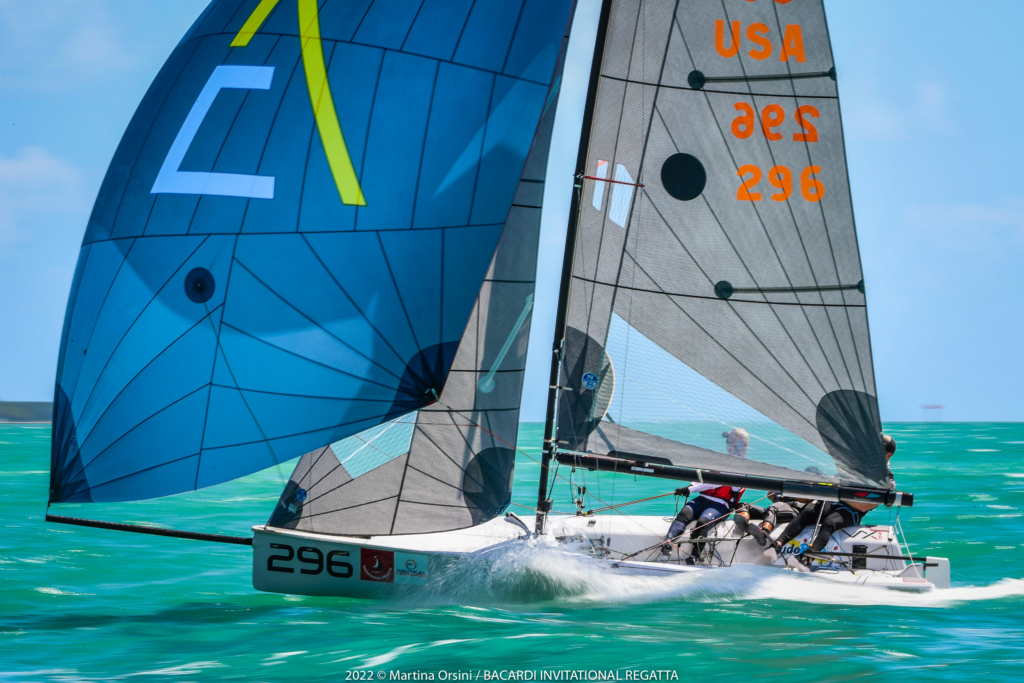 Twenty-six teams are entered in the VX One fleet, which features a range of levels from first-timers to seasoned competitors, including the 2022 winners on 'Tudo Bem' who took 50% of last year's race wins.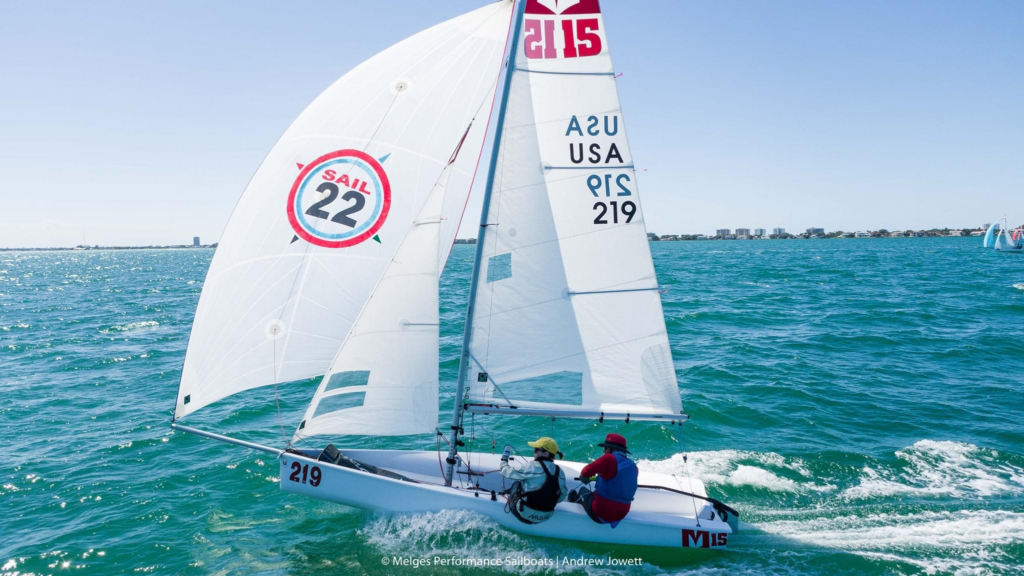 The Melges 15 makes a debut appearance at BCIR with ten boats on the start line. Commenting on the class debut, Eddie Cox of Melges said, "The BCIR is synonymous with great, competitive sailing and even better parties. We're very excited to add this world-class event to our calendar."

The foiling 69F will feature six teams, with the open format meaning there is no limit on the number of races each day for the three women's American Magic teams, AC40 team from Canada and two Flying Nikka teams from Italy.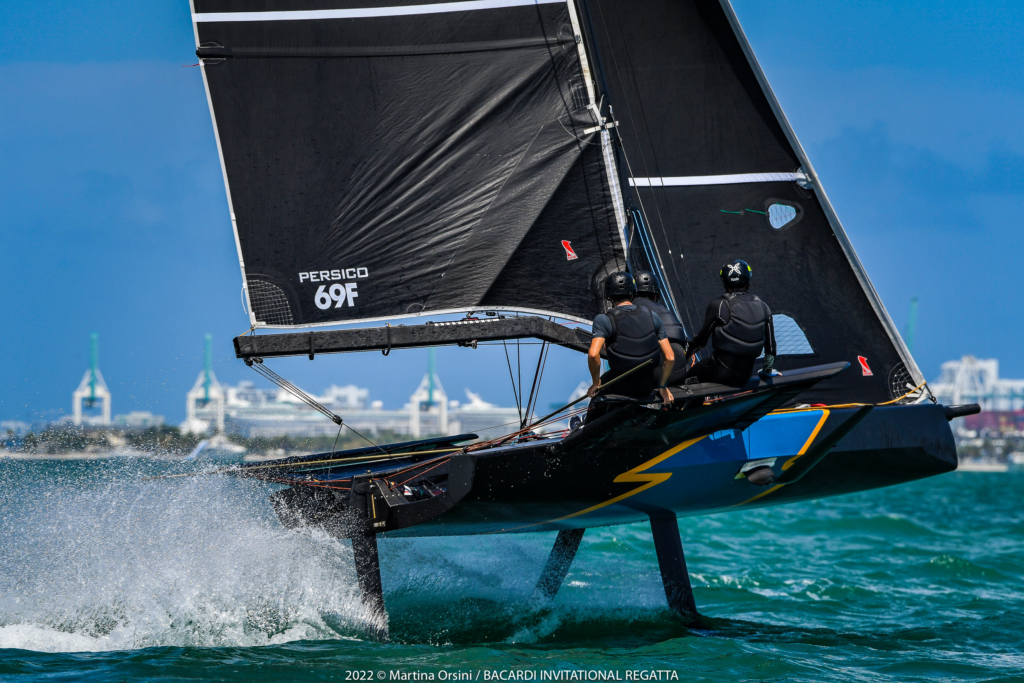 A special thank you to this year's event sponsors and supporters:
Bacardi USA, EFG International, Quantum Sails, Nautical Ventures, Fever Tree, Shake a Leg Miami, Sail 22, HATUEY®Beer, Tuuci, Termodinamica USA, Coconut Grove Business District, Harken Derm, Team 1 Newport and Hobie Eyewear, Seahorse Magazine, Zhik, Coral Reef Yacht Club, Biscayne Bay Yacht Club, Coconut Grove Sailing Club, US Sailing Center, City of Miami.
Text Credit: Luissa Smith
Photo Credits: Martina Orsini

Follow the racing at:
Event Website
Provisional Entry List
Event Programme
Facebook
Instagram
YouTube

Media Information: A full media package will deliver daily video highlights, race reports and photo galleries, online and via worldwide distribution, alongside full social media coverage. Media enquiries should be sent to [email protected]. Please register for Media Accreditation.

Notes to Editors –

About Bacardi U.S.A., Inc.
Bacardi U.S.A. Inc. is the United States import and distribution arm of family-owned Bacardi Limited, the largest privately held spirits company in the world. The company boasts a portfolio of some of the most recognized and top-selling spirits brands in the United States including BACARDÍ® rum, PATRÓN® tequila, GREY GOOSE® vodka, DEWAR'S® Blended Scotch Whisky, BOMBAY SAPPHIRE® gin, CAZADORES® 100% blue agave tequila, MARTINI vermouth and sparkling wines, the world's leading vermouth and the world's favorite Italian sparkling wines, and other leading and emerging brands. Founded more than 158 years ago in Santiago de Cuba, Bacardi Limited currently employs more than 7,000, operates more than 20 production facilities in 11 countries, and sells its brands in more than 170 countries. Bacardi Limited refers to the Bacardi group of companies, including Bacardi International Limited. Visit www.bacardilimited.com or follow us on Twitter @BacardiLimited or Instagram @BacardiLimited1862. Enjoy Responsibly.

About EFG
EFG International is a global private banking group offering wealth management and asset management services. It operates in around 40 locations worldwide. EFG International operates in Miami through its subsidiaries EFG Capital, which provides its customers with investment and brokerage related financial services, and EFG Asset Management, which crafts financial advice for private clients seeking portfolio management and multi-family office services. Visit: www.efginternational.com

About Quantum Sails
Since 1996, Quantum Sails has focused on providing the highest-performing products and the highest level of service and support to racing and cruising sailors of all levels. The second largest sailmaker in the world, Quantum Sails is headquartered in Traverse City, Michigan, and boasts a network of over 70 owned and affiliated sail lofts around the globe. Today, Quantum Sails is equally relentless about delivering on their promise to help sailors pursue their passions and meet their challenges with a higher standard of service, customer care, education, service, and mentorship. Visit: www.quantumsails.com

About Nautical Ventures
Nautical Ventures offers top quality water sports products and support along with a highly trained, experienced, caring staff. We provide and promote adventurous fun and healthy lifestyle options to the general public, families, businesses and resorts in sunny South Florida. Visit: www.nauticalventures.com