BACARDI WINTER SERIES AND BACARDI CUP INVITATIONAL REGATTA – ONLINE ENTRY IS OPEN 
October 9, 2023 – Miami, USA – Online entry is now officially open for the highly anticipated 2023/2024 Bacardi Winter Series, leading into the world-famous Bacardi Cup and Bacardi Cup Invitational Regatta from March 3-9, 2024, on Biscayne Bay, Miami, FL.

There is nowhere quite like Miami to deliver the unique blend of glamour sailing, fun, friendship and Bacardi's legendary hospitality and parties. The warm sub-tropical weather in mid-winter is the perfect way to chase away the blues for northern Hemisphere sailors and the fleet line-up is world class. Whether you are a legend of the sport or a weekend enthusiast you are guaranteed phenomenal racing and a very high level of enjoyment.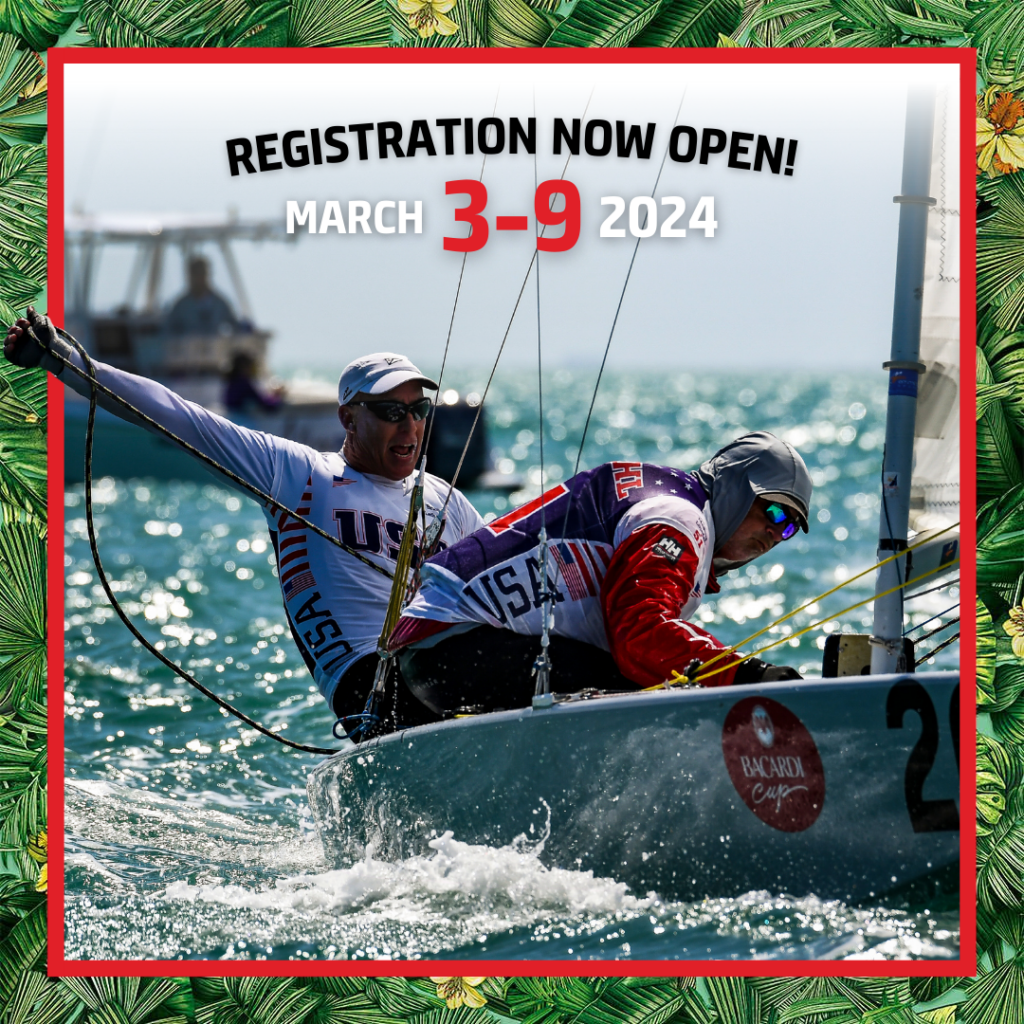 "We are excited to welcome sailors from across the globe to the Bacardi Winter Series, 97th Bacardi Cup and Bacardi Invitational Regatta," said Eddie Cutillas, Bacardi USA. "The Bacardi events have a rich tradition of excellence and camaraderie, and we are committed to making the 2023/2024 editions the best yet."

The Bacardi Winter Series offers racing for the J/70 and Melges 24, opening with BWS 1 from December 16-17, 2023, and followed up by BWS 2 on January 26-28, 2024. The two Winter Series events lead into the season finale at the Bacardi Cup Invitational Regatta.

The Bacardi Cup Invitational Regatta kicks off with Star Class racing at the iconic 97th Bacardi Cup from March 3-9, 2024. The Bacardi Cup is an event like no other and celebrates a rich history dating back to 1927, making it one of the most highly regarded regattas in the world. Attracting the recognized best in the sport, the Bacardi Cup is unique in uniting a mix of legends, World Champions, Olympians, and pros, who line up against weekend enthusiasts from around the world to contest a daily race of endurance for six days. Spanning more than nine decades, the Bacardi Cup has never made compromises as it brings together the world's greatest sailors to challenge for glory and the highly coveted podium places. Star sailors the world over aspire to secure their names on the prestigious Bacardi Cup and the Tito Bacardi Cup trophies.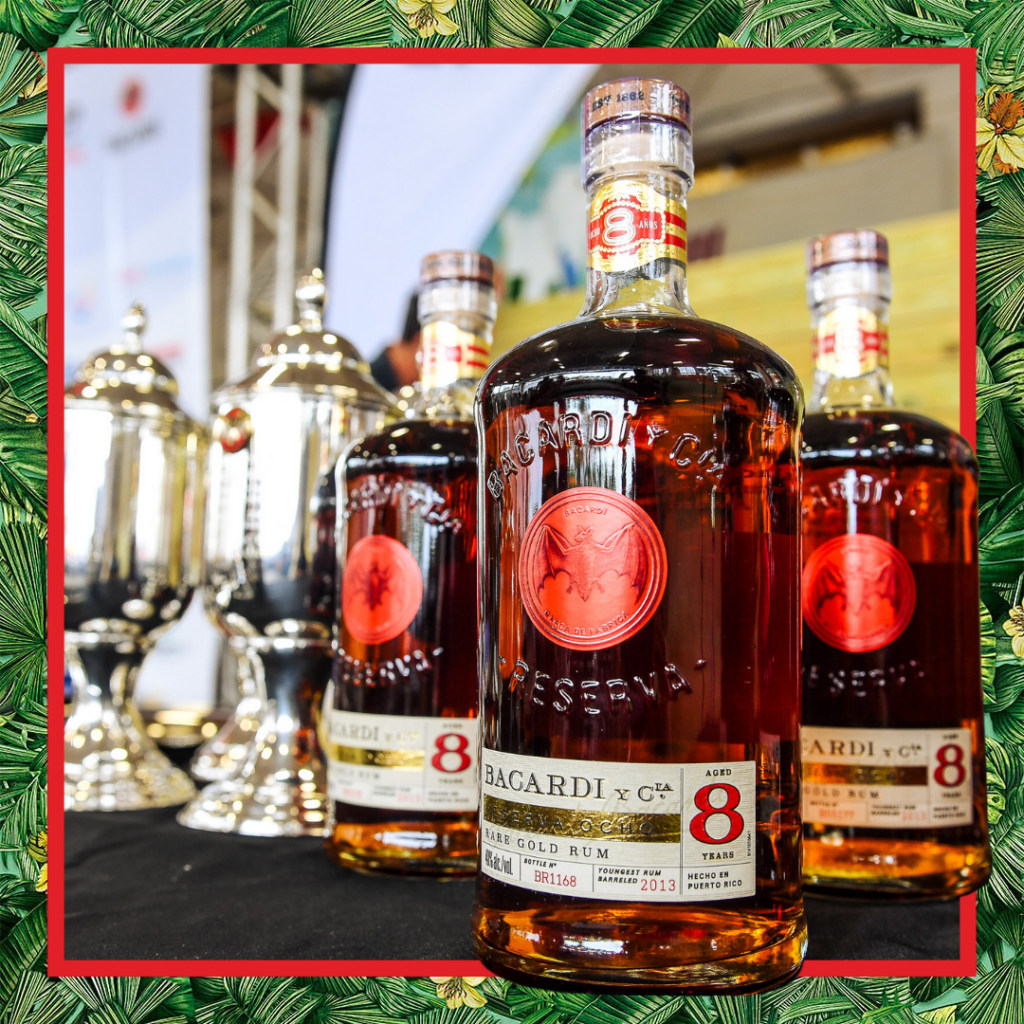 The enduring popularity of the Bacardi Cup Invitational Regatta is driven by guaranteed passion, drama and world class sailing in a diverse range of one-design classes. Their three-day series of short-style racing kicks off on March 7, 2024. Winners are presented with unique keeper trophies, along with special awards to recognize individual achievement.

The Bacardi Cup and Bacardi Invitational Regatta feature a whole host of nightly parties under the palm trees, where sailors can unwind, chat with fellow competitors, talk all-things sailing and share stories from the racetrack. After the Bacardi cocktail happy hour, the Bacardi hospitality and camaraderie continues long into the evening with lively music and band entertainment.
Save The Date
· Bacardi Winter Series 1 / December 16-17, 2023: J/70, Melges 24
· Bacardi Winter Series 2 / January 26-28, 2024: J/70, Melges 24
· 97th Bacardi Cup / March 3-9, 2024: Star
· Bacardi Invitational Regatta / March 6-9, 2024: J70, Melges 24, VX One, Viper 640

Come Sail With Us in Miami
Online entry is now open at bacardiinvitational.com
All queries to: [email protected]
Text Credit: Luissa Smith
Photo Credits: Martina Orsini

Follow the racing at:
Event Website
Facebook
Instagram
YouTube

Notes to Editors –

About Bacardi U.S.A., Inc.
Bacardi U.S.A. Inc. is the United States import and distribution arm of family-owned Bacardi Limited, the largest privately held spirits company in the world. The company boasts a portfolio of some of the most recognized and top-selling spirits brands in the United States including BACARDÍ® rum, PATRÓN® tequila, GREY GOOSE® vodka, DEWAR'S® Blended Scotch Whisky, BOMBAY SAPPHIRE® gin, CAZADORES® 100% blue agave tequila, MARTINI vermouth and sparkling wines, the world's leading vermouth and the world's favorite Italian sparkling wines, and other leading and emerging brands. Founded more than 158 years ago in Santiago de Cuba, Bacardi Limited currently employs more than 7,000, operates more than 20 production facilities in 11 countries, and sells its brands in more than 170 countries. Bacardi Limited refers to the Bacardi group of companies, including Bacardi International Limited. Visit: www.bacardilimited.com